Dehydrated Fruits & Vegetables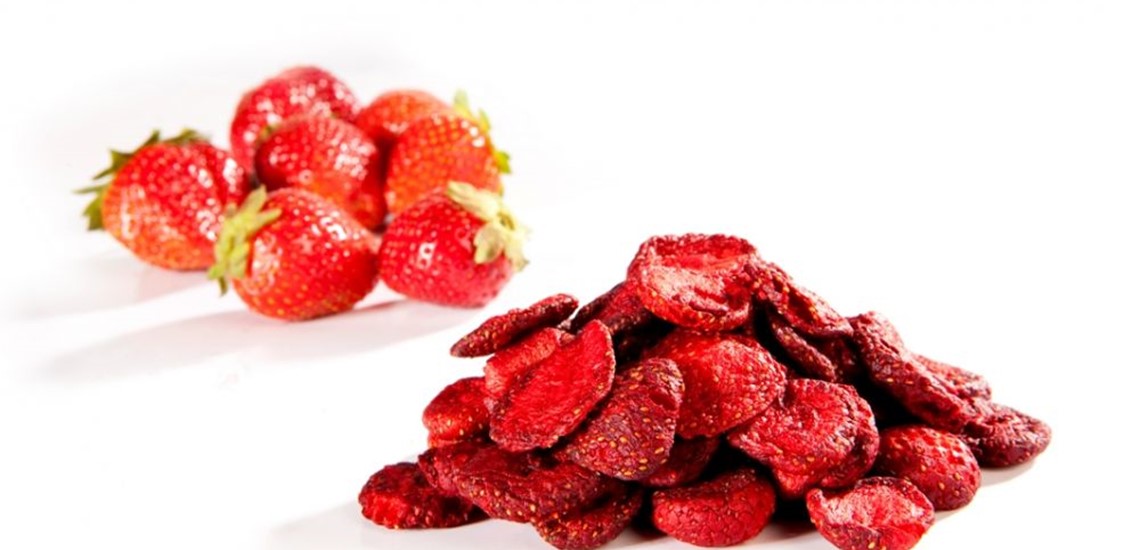 Fruits are produced by innovative drying technology. Due to this technology products retain nutritional values similar to fresh fruit. Fruits are light and because of low bulk density they are very efficient. After rehydratation they regain the texture and softness of fresh fruit. They have natural appearance and taste.
Fruits and vegetables are available in various fractions: whole fruits, halves, slices, cubes, cereals, crushed.
Fruits
pineapple

blueberry

peach

black currant

Red currant

Apple

Apple with cinnamon

Apple with banana purée

Apple with strawberry juice

blueberry

raspberry

mango

apricot

papaya

Jumbo raisin

Plum with rice flour

Strawberry

cherry

cranberry
APPLICATION
porridge
confectionery
muesli
ice cream
yogurt
Products for children
tea
Cereal bars
desserts
puddings
jelly
jellies
other
KEY BENEFITS
High level of nutritional value
Natural look and taste
Easy to dispense
efficient
They do not stick
Vegetables
broccoli

beetroot

Beetroot with the taste of winegret

White onion

Red onion

Caramelized onions

carrot

Carrot flavored paprika

Red pepper

parsley

parsnip

parsley

tomato

Tomato with basil and oregano

celery

green peas
APPLICATION
Prepared foods like pizza, risotto, lasagna
Different types of pasta and sauces
Instant dishes and cooking dishes
Baby food
soup
Dried vegetable mix and sprinkles, snacks
other
KEY BENEFITS
High level of nutritional value
Natural look and taste
Easy to dispense
efficient
They do not stick