Patisserie Papa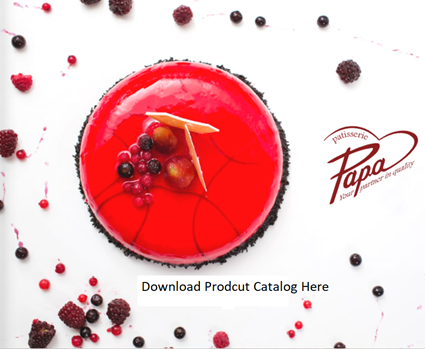 Our Vision
To become the exemplar of quality and innovation in the pastry and bakery market and to improve our competitiveness, providing professional solutions for our customers.
To create in abroad synergies in order to develop an innovative retail network based on our products.
Our Values
Passion for our job
With a passion for our sweet creations, we constantly provide better products and services.
Sincerity and professional solutions for the customer
We provide integrative support to our customers, offering effective solutions.
Our Creations
See below some of our creations