Fruits and vegetables infused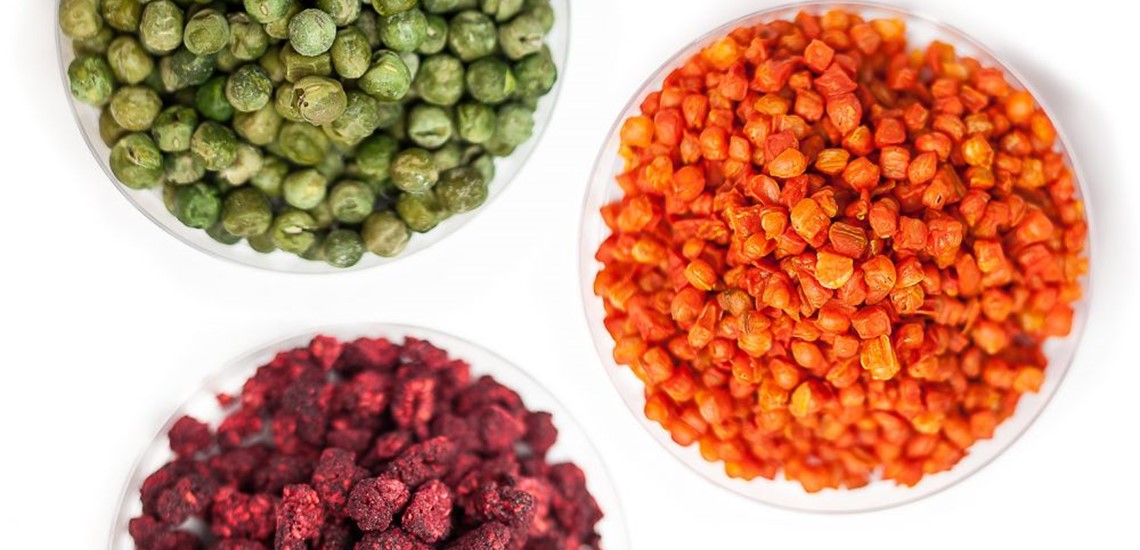 Fruits and Vegetables are produced using innovative drying technology. This technology makes the products retain the same nutritional value as fresh vegetables. Products are lightweight and, thanks to their low bulk density, they are very efficient.
Fruits and vegetables with infusion are available in different fractions: whole fruit, halves, slices, cubes, etc.
pineapple

bilberry

peach

black currant

Red currant

pear

Apple

kiwi

raspberry

apricot

papaya

Sultan raisin

Strawberry

cherry

cranberry
Vegetables
APPLICATION
Breakfast cereals and muesli, perfect for ready meals
Pizza
Different kinds of pasta
Candy bars and cakes
Products for children
yogurt
sandwiches
cheese
Culinary products
soup
sauces
Bakery products
desserts
other
KEY BENEFITS
Less sugar than candied fruit
Natural appearance and aroma
Soft texture
good price
They do not stick