Corn Oil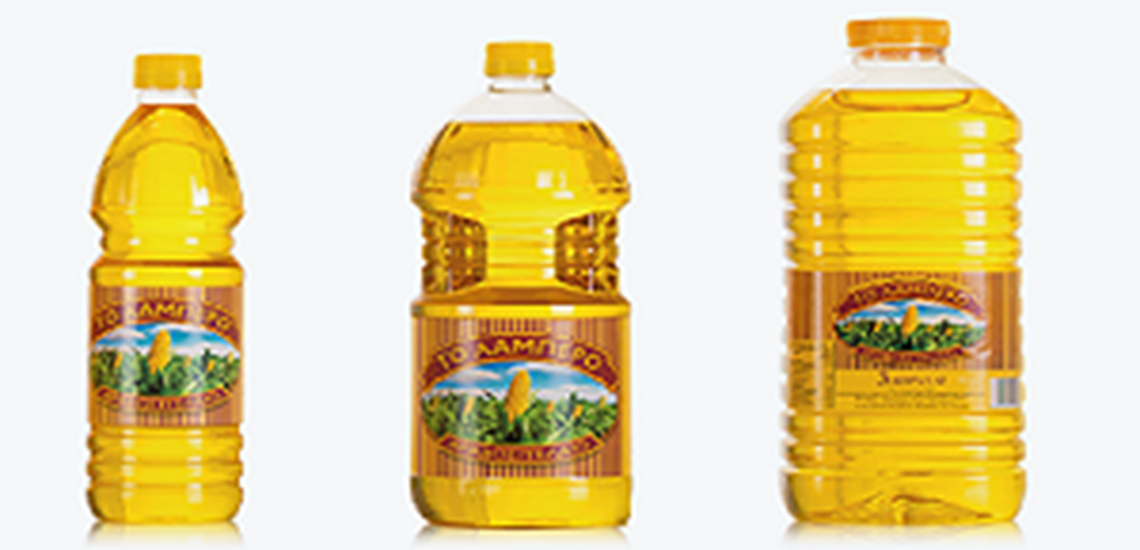 Being among the highest-grade vegetable oils, rich in polyunsaturated and vitamin E, "Lampero" corn oil flavors your food and thus constitutes a key component of certain savory and sweet recipes. Combined with its ability to withstand high temperatures, it is usually used as frying oil. You can find it in plastic packaging of 1lt, 2lt, 3lt, 5lt and 10lt. It is suitable for frying, cooking, baking as well as for preparing dressings.
Try an alternative carrot cake.
Calories: 240
Difficulty: 5
Time: 70΄
Ingredients
1 ½ cup sugar (alternatively, put half the quantity of brown sugar)
2 cups all-purpose flour
1 ½ tsp baking-powder
1 tsp soda
1 tsp salt
1 ½ tsp ground cinnamon
3-4 eggs
2 ½ cups carrots, grated
1 cup walnuts, grated (if you like blonde raisins, you can put ½ cup walnuts and ½ cup raisins)
1 tsp lemon zest
1 tsp flour (flour the walnuts)
oil and flour for the baking pan
Frosting
1 egg white
1 ½ cup caster sugar
1½ – 2 tsp lemon juice
Preparation
1. Add the flour, baking powder, salt, baking soda, and cinnamon in a bowl and mix well.
2. Whisk briefly Lampero corn oil with the sugar and then pour the mixture to the flour mix. Then, add the eggs one by one.
3. Finally, add the carrots, walnuts, and lemon zest and mix with a spatula, preferably Marisa. The secret to a fluffy cake is to avoid mixing the dough for too long.
4. Grease and flour the baking pan and place the mixture. Bake at 180 ° C for about 60 minutes and the delicious cake is ready to be served.
5. To enhance the taste and presentation of our cake, prepare a creamy frosting beating the egg white and lemon juice and gradually adding the caster sugar until the mixture become creamy. In this step, you may store the frosting in an airtight bag as well as color it by simply adding food coloring drops. Pour the frosting to the cake immediately after its preparation and let it run all over the surface of your cake. Enjoy it!