Extra Virgin Olive Oil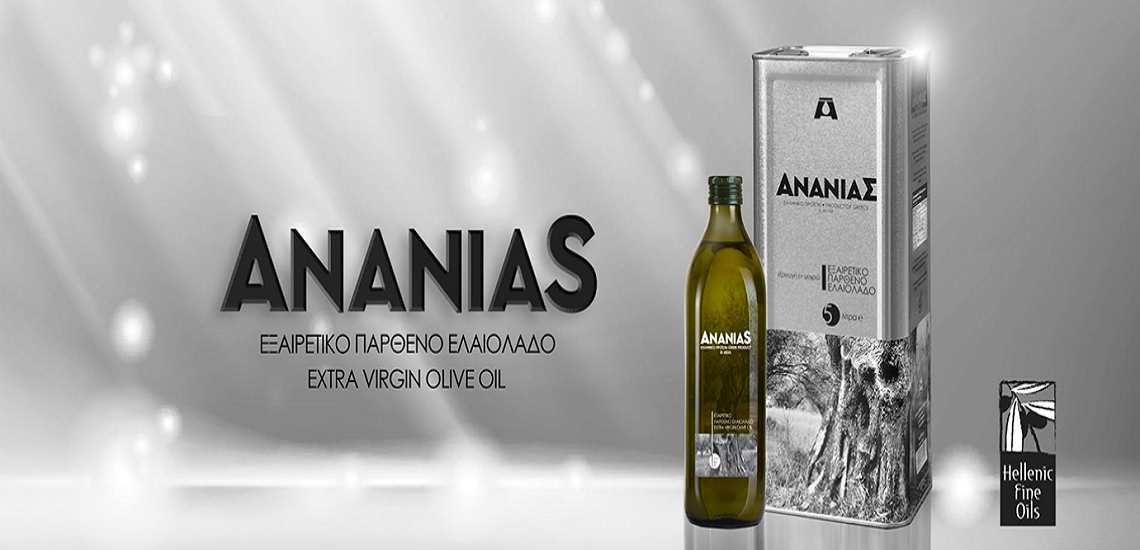 Ananias constitutes the oldest corporate brand, which has been launched more than 80 years ago. Indeed, it was the first product in the field of olive oil to be packed in glass containers in the 80s.
It is a first-class extra virgin olive oil derived from the careful selection of olives cultivated on the Peloponnesian groves. It will satisfy the consumers who seek a product with a fine and delicate flavor, fragrant aroma, and low acidity. You can find it in 1lt glass containers and in 5lt tins.
Ananias will be your best assistant in the kitchen, as it adds taste and flavor to your food with a natural and balanced way.
We recommend Ananias for the traditional Greek dish, cabbage stuffed rolls.
Stuffed cabbage roll repice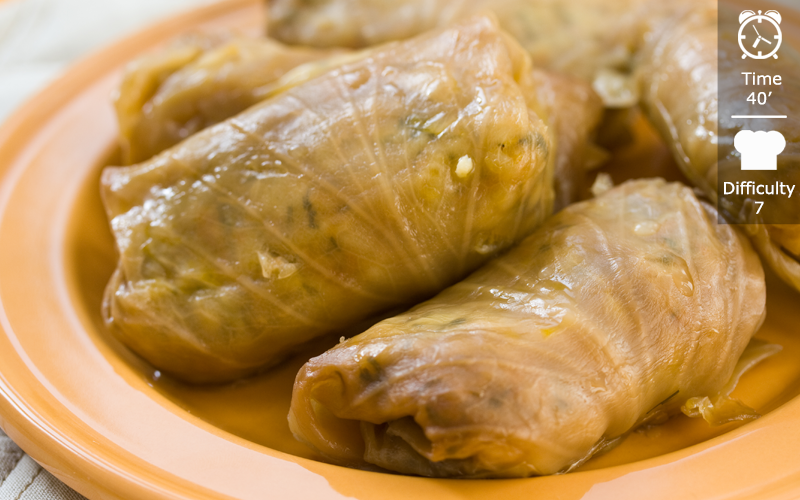 Calories: 280
Difficulty: 7
Time: 40΄
Ingredients
1 cabbage or iceberg
One horn pepper, chopped
red pepper, chopped
2 carrots, grated
1 potato, grated
2 zucchini, grated
3 sprigs of dill, finely chopped
½ bunch parsley, finely chopped
½ bunch mint, finely chopped
1 onion, coarsely chopped
½ cup glutinous rice
1 tsp coriander, chopped
1 vegetable stock
2 tbsp raisins
Ananias extra virgin olive oil
salt
pepper
Preparation
1. Remove the heart of the cabbage and immerse it in boiling water. Then drain and cool its leaves.
2. Peel the potato, carrot and zucchini, grate them and put all these ingredients in a large bowl.
3. Chop the onions into large slices and add them to the bowl.
4. Finely chop the peppers, dill and parsley with its branch and then put them in the bowl.
5. Add the rice, coriander and raisins and mix well. Stuff the leaves of cabbage with the mixture and wrap rolls.
6. Take a pot, pour olive oil Ananias and place some of the leaves at the pot bottom. Add salt, pepper and coriander and place the stuffed rolls.
7. Dissolve the vegetable stock in ½ liter of warm water and pour over the food. Drizzle olive oil and cover the pot with a plate.
8. Boil for 20' over high heat and then continue cooking at low temperature for about 10'.
Our dish is ready.